Allison in her first farting clip
Hi there, guys and gals! Isn't this the day you were all waiting? We are back with our weekly  fartfantasy scene. Allison is starring tonight's scene and I'm sure you will all enjoy her watching her in action. She did just fine and now I think that she is ready for a fresh one. But before that, let me show you what it came out.
Here Alison is in her living room and she accepted to also record her in action. First we took some hot pics as she took off her every piece of clothing, exposing that perfect body in all it's glory. The sexy chick has some perfect curves you don't see every day. After that, naughty Allison put her legs up and started to release some loudly smelly farts. She sure knows how to fart and everything was so un-lady like, Trust, for that you will love her even more. Grab a seat and enjoy her doing her thing back there on camera. Let her entertain you the whole night and I'm sure you will have some wet dreams after watching this. Also you might enter the http://cosplaydeviants.org/ site and see some gorgeous vixens exposing their delicious curves!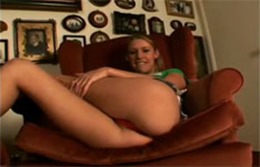 Have fun watching this cutie releasing loud farts!