FartFantasy – Goddess
Today, fart fantasy got to have a real ebony goddess of farts here. This black beauty started with showing off her perfect black ass and she them proceeded to sit herself on her custom fart chair. So without further due, just enjoy this lady posing sexy for the camera and releasing some farts just for you from that tight ass of hers. Until next time, enjoy this sexy black chick that is going to impress you with her kinky games.
Enjoy seeing her farting through that glass and see how she will stretch those butt cheeks widely so she could release that smelly fart. Have a look at the whole action and I can assure you that you are going to have a fantastic time with this really hot chick. See how she is going stretch those butt cheeks and how she is going to release those farts, one after the other, spreading the smell in all the room. Check out how she is going to push her butt checks on that glass and fart right there, making all that huge noise! Enjoy also this fart goddess, if you need more smelly scenes! If you're looking for similar content, enter the http://femdomempire.org/ site and see other fetishist models getting kinky on the video camera!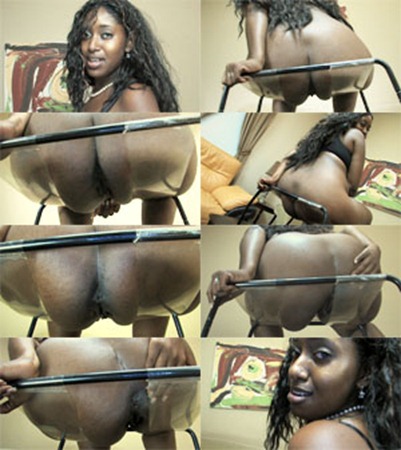 Watch this hot ebony sitting on that chair and farting!