Stacey Lane
Stacey is looking a little bit swollen and that means that she is going to give you a special Fart Fantasy treat. I actually know her for quite some time and I am telling you, she is gonna show you something very nasty into her fartfantasy scene. I am sure that you are going to love every second of it and this chick will make you wish that you were there with her with your face pressed in between her sexy ass cheeks while she is releasing her long and nasty farts today just for your enjoyment. So let's get started and see this sexy and beautiful ebony babe in action with her nice and sexy scene shall we?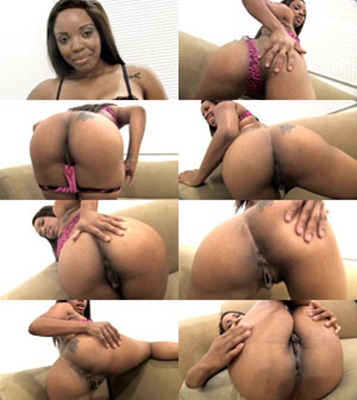 This sexy chocolate beauty is even hotter and sexier than the last one we had, and we think that you'll simply love her. She made her entry wearing a super sexy and hot pink bikini and then she took it off naturally as she was eager to show off her luscious body curves to you guys. Sit back and watch her parade her perfect round ass, and see her release some nasty farts in front of the cameras and you guys. We're sure that you will just love her along with her sexy round ebony ass, and rest assured that we have more fart lover babes to show off next week. See you then, and make sure to be here to see it okay?

 Enjoy watching as this hottie releases long and loud farts!