Sexy Emerald on the chair
For today's update we bring you naughty Emerald. And her awesome fart performance in this special chair  that we devised specially just for her. So without further due, enjoy this super sexy brunette as she takes a seat and gets going to release some loud and awesome farts just for you. Grab a comfy seat and enjoy the whole scene right away. She came here especially for you, so don't eve thing to skip this scene.
Well, from the moment we saw her we knew that Emerald is the perfect chick for what we are looking for.She and her amazing curves will be all over the camera tonight and I'm sure you guys will ask for some other scene with her after watching this. Her natural way of doing everything makes her so desirable. She is taking off her every piece of clothing and will seat on that chair and will release some loud ones. I know that this is what you were waiting the whole week: some loudly, smelly farts coming out from some hot tight asshole. This is exactly what we have for you. Hit that button and cum inside for the whole scene.  Until next time we hope you enjoy your stay.  Also you can visit the http://www.cearalynch.org blog and see a kinky chick getting wild!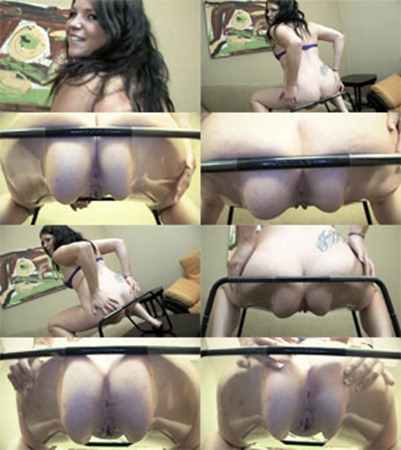 Enjoy lovely Emerald's nasty, smelly  and loud farts!